FREQUENTLY ASKED QUESTIONS
We accept returns of products for 30 days from the date of purchase.
Products must be in brand new condition. Returns on 3 inch Snap and Bar Mitzvah models must be packed exactly as shown below to be eligible for refund.
Please contact us via email for return approval prior to sending.
Refund for the purchase price and any applicable tax will be issued upon receipt.
Our mailing address is: Yeshivish Hat Company, 71 Maiden Lane suite 105, Greece N.Y.14616 U.S.A
Size / Measurement
If unsure of your size, using a tape measure, begin ¼ inch above one ear. Bring the tape measure across forehead at the level you wear your hat (not to tight). Cross second ear at same height and complete circuit around back of head. It should read between 53 and 61cm.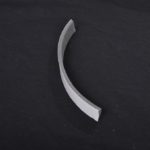 Sizing Foam
Sizing foam is a sponge like strip with a peel off adhesive on one side. It tucks inconspicuously under the sweatband in the hats interior. It can be used when between sizes. Purchase the larger and the foam will reduce the circumference making for a snugger fit.